In this article, we are going to set up the firm's profile section of Audit Sight. The firm's profile allows you to customize your company details including Company Name and Address.
It's important to add your company details so Audit Sight can populate your client portal with the correct information and ensure your monthly invoice has the correct sales tax information.
To get started follow the directions below.
Step 1: Accessing Firm Settings
To update your firm's profile, click on the bubble icon located in the top right-hand corner of the application and select "My Firm Settings".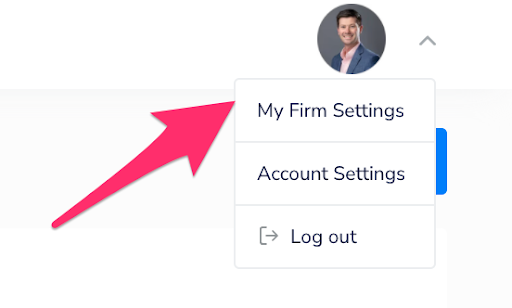 Step 2. Add your Company Details
In the tab under "General", you can fill in the blanks with your company details (Company Name, Company Address, City, State, Zip Code and Country) and hit Save when completed.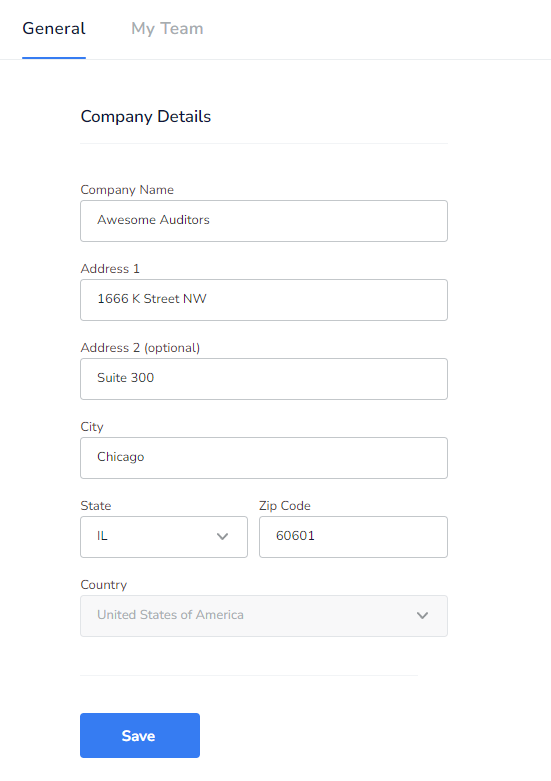 Step 3: Inviting your team
In the second tab under "My Team", you can invite your team members to access Audit Sight by submitting their email address.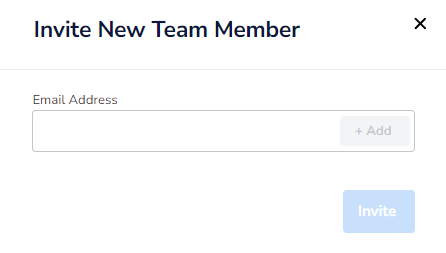 A team member that has been invited but has not yet made their account on Audit Sight will show a status of "Invited".
Once the team member has made their account, their status will show "Active"

Step 4: Removing team members
If a team member has left the firm or was inappropriately added to Audit Sight, you can revoke their access by removing the team member.
Click on the triple dot icon and select delete. You will then be prompted to confirm the deletion
.