Background
Providing fake verifiers is a potential way for the client to commit fraud. As auditors we should use our professional judgment and evaluate the contact information we are receiving from our clients. This can be on sample basis. For the AICPA guide on confirmations click here.
Using the Auditor Verification Status your team can perform this test and track the results. Below is a summary of the Verification Status
Overview
Knowing if the identify of the verifier has been tested is easy to see. On Step 3 of AR Confirmations you will see the Verification column to know if your team has tested this identify.

Expand the row and find additional information on the procedures performed.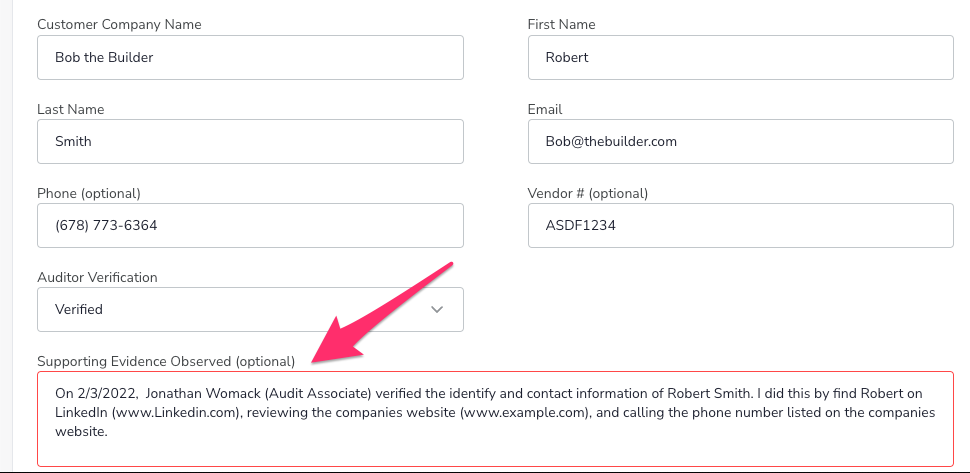 Verification Status
There are three verification states.

The auditor has yet to choose if they want to verifier this individual.

The auditor has chosen not to verify the identify of this specific verifier.

The auditor has performed testing over the identify and contact information of this individual and has obtained comfort over the identify. Supporting evidence can be found on the drill down of the Verifier.