Auditing revenue can be tedious and time consuming. Let's see how Audit Sight can turn a process that typically takes weeks into a click of a button!
Prerequisites for running the module
In order to run this module, your client must have connected their accounting system. In addition your client must connect their bank account or you must upload a copy of their bank statements.
Step 1: Navigate to the Revenue Liquidation page
From the left sidebar, select Engagements and navigate to the engagement for which you are completing the Revenue Liquidation. Select Start to begin the process.

Step 2: Select Revenue GL accounts to liquidate
Once the module is started you will be shown a date range and a list of accounts in the accounting system that are classified as Income.
Select each account you wish to include the test and click Liquidate.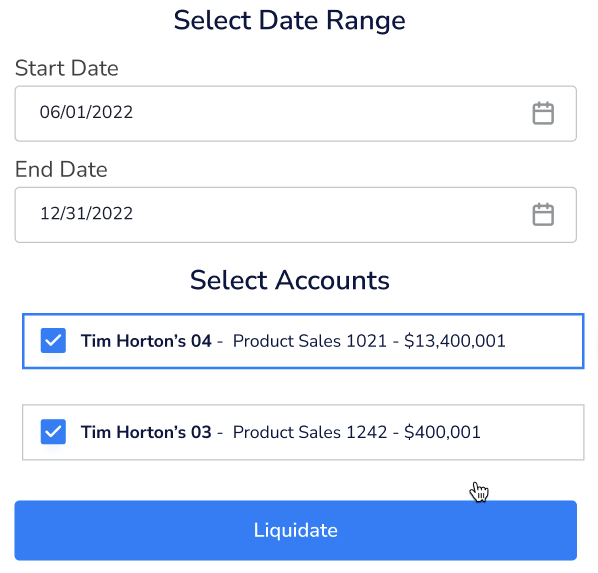 Step 4: Sit back and relax!
Once the liquidation is requested, our system will go an fetch the latest accounting and banking information to perform the liquidation. Depending on the size of your client this could take some time. Once the workpaper is generated a CPA on our team reviews the results for quality assurance.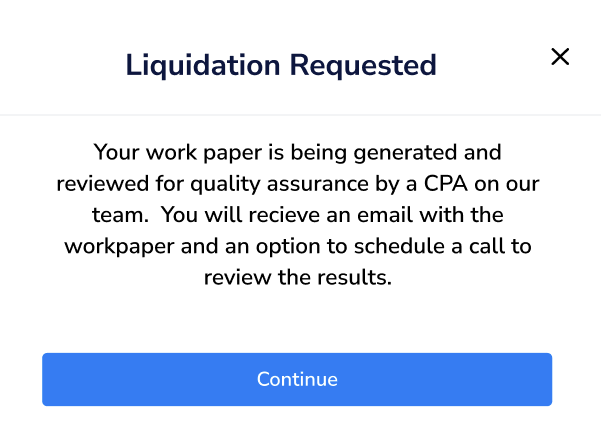 Step 5: Download the workpaper
After you receive an email notifying you that the Revenue Liquidation workpaper is ready for download, navigate to the Work Papers section of your Engagement and click the Download icon on the right.

Step 6: Understanding the work paper
For a copy of an annotated work paper you can reach out to our support team by emailing support@auditsight.com