Overview
In this article, we discuss how you can connect your Client's banking records to get started on using Audit Sight's automated testing including AR and revenue liquidations and deposit verifications.
Step 1: Invite Client to Connect
Click on the Clients section in the sidebar and navigate to the Client for which you are trying to connect the banking records to Audit Sight.
If you have not created any legal entities create your first entity by typing in the entity name.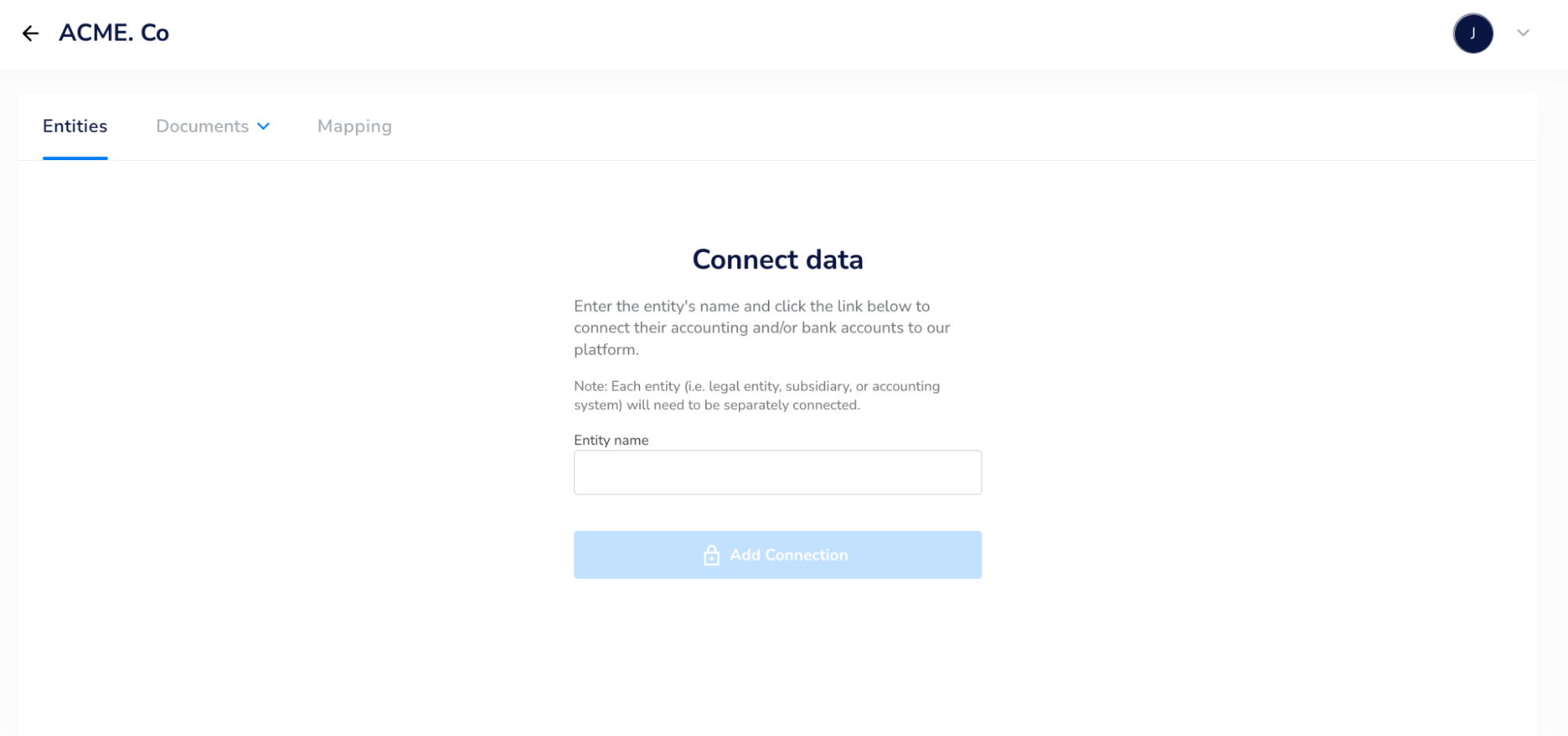 Once you have created the entity, you can either connect the data yourself or email your client the connection link by selecting the correct client contact.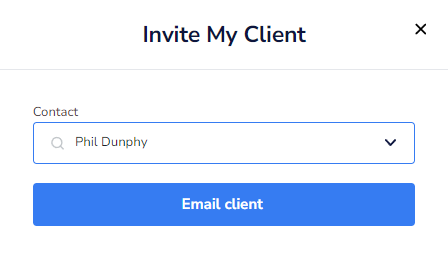 Once you click Email Client, your connection request has been sent.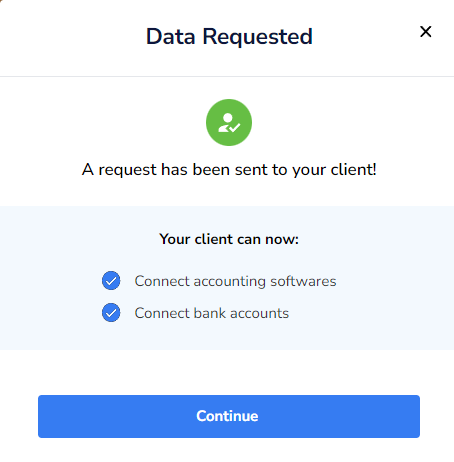 At any time you can see the status of the connection and if your client has connected an account by expanding the entity you just created.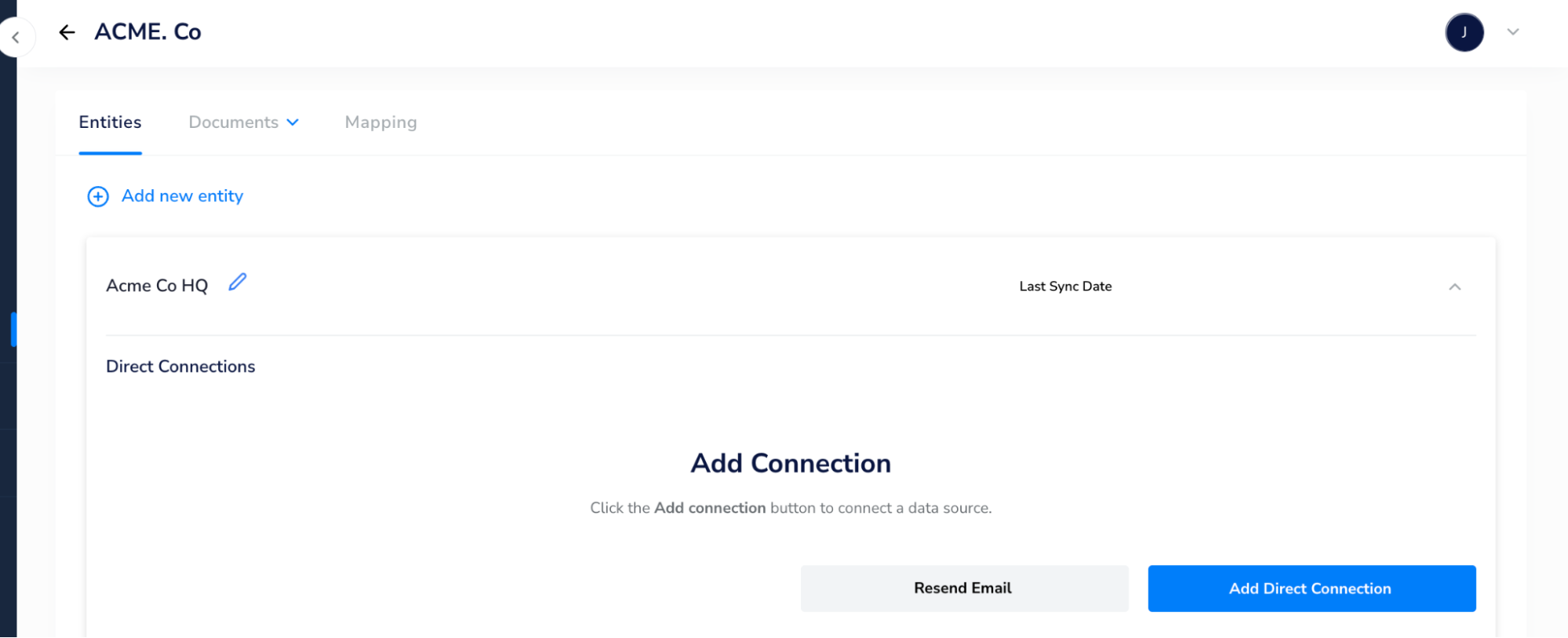 Once you client has successfully connected their accounts and Audit Sight has synced the data, you will receive an email notification to login and begin your testing.
Step 2: Client Contact Receives Email to Connect
The Client Contact receives an email inviting them to connect their accounting and banking records. Click Connect Accounts to continue.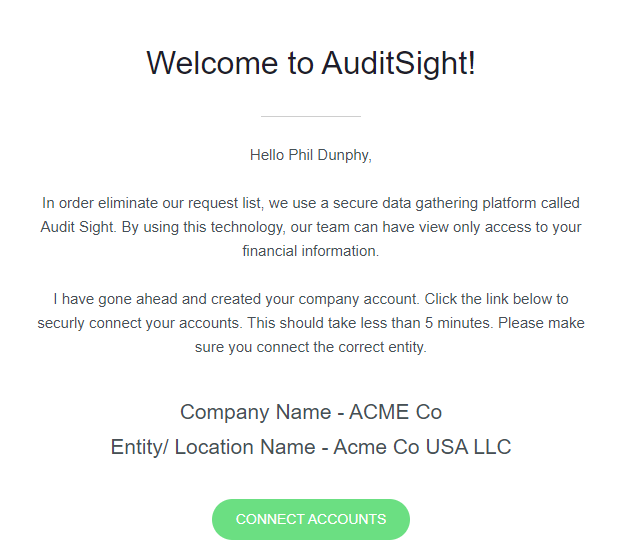 Step 3: Accounting Connections
The Client Contact will be prompted to first connect their accounting system. Choose the appropriate accounting software or select "Skip" if the accounting software is not listed.
Refer to Knowledge Base Articles: Accounting system integration for a more detailed walkthrough of this step.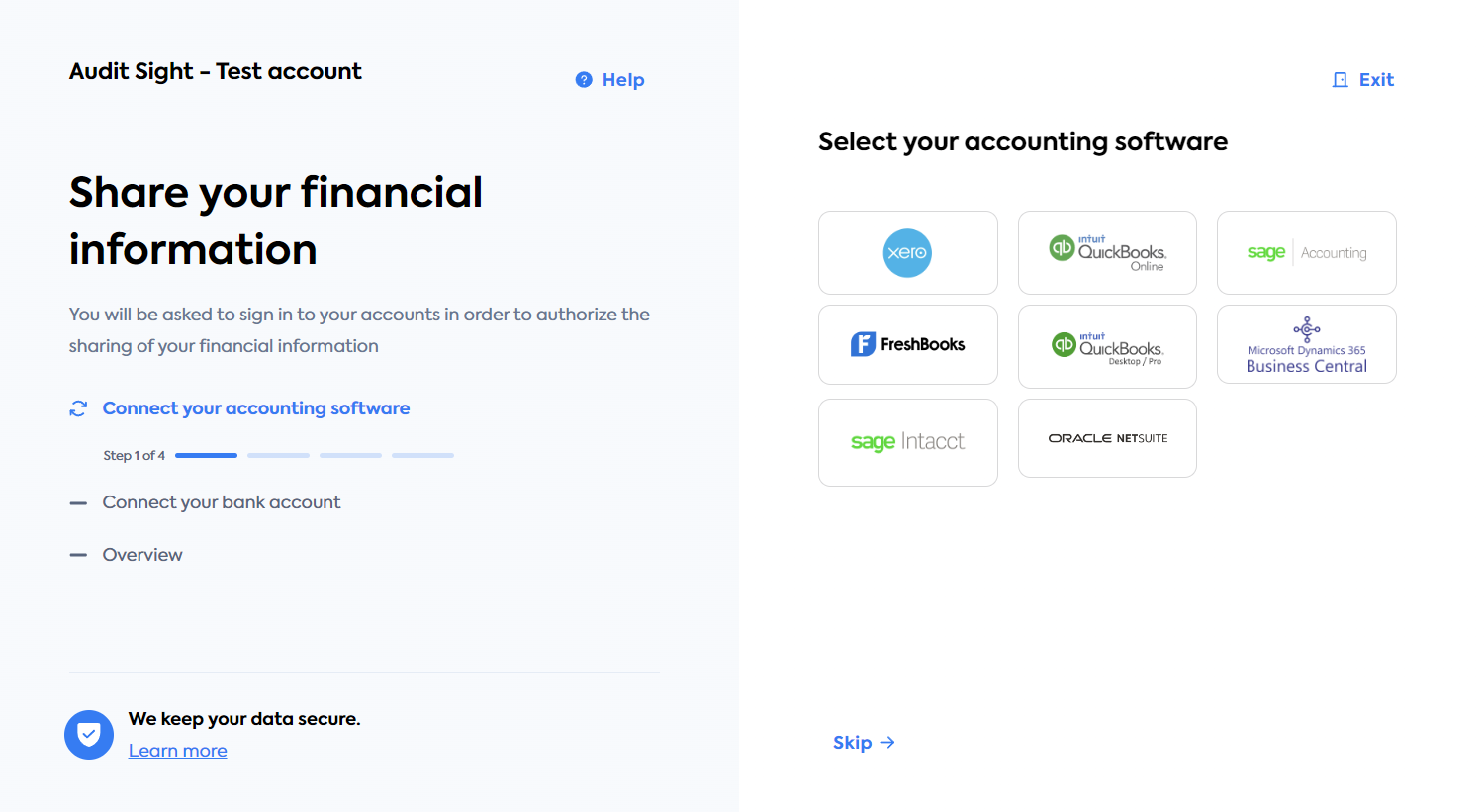 Step 4: Banking Connections
After connecting their accounting software, the Client Contact will be prompted to connect their bank account via Plaid.
What is Plaid?
To securely obtain view-only access to your client's banking records, Audit Sight uses a third-party provider, Plaid.
Plaid is a trusted third-party provider of open banking services that has connections to bank accounts at over 11,000 financial institutions across the US and UK. Plaid's services are regulated by the Financial Conduct Authority (FCA).
Using Audit Sights connection portal, you can securely connect to, retrieve, and view your Client's banking data, including:
Bank account data - Account number, sort code and IBAN (if available).

Bank transactions - Current and historical account balances and transactions, for example, payments, cheques or cash.
Follow the steps below to begin connecting.
Note: If your Client is unable to connect their banking records through this method, Audit Sight is able to process manually uploaded PDF bank statements. Refer to Knowledge Base Article: Uploading bank statements.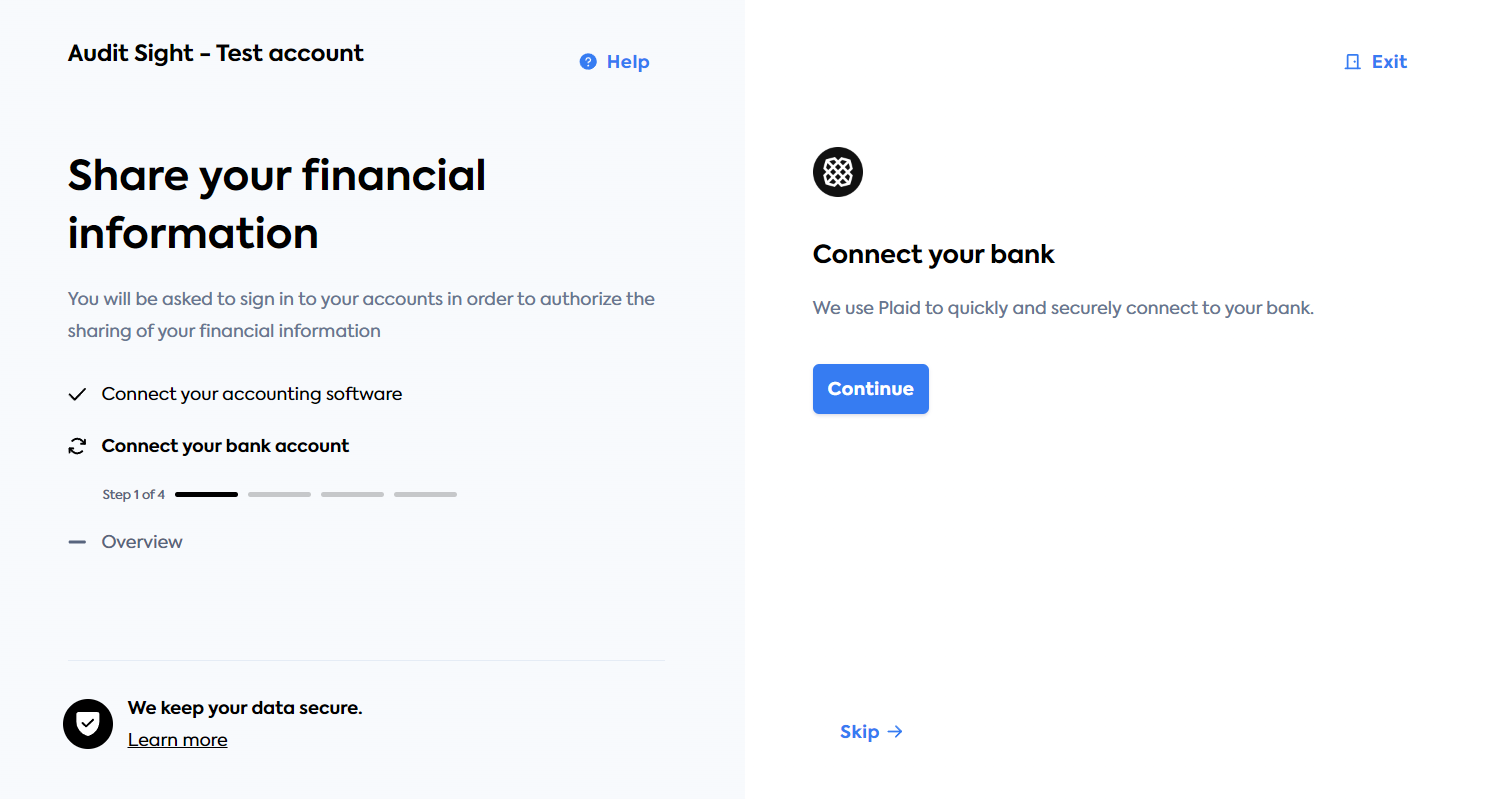 The Client Contact can select from many different bank accounts. When Plaid adds a new institution to their system, Audit Sight will also automatically gain access. To see the latest listing, simply navigate to the data connections page inside of any Client.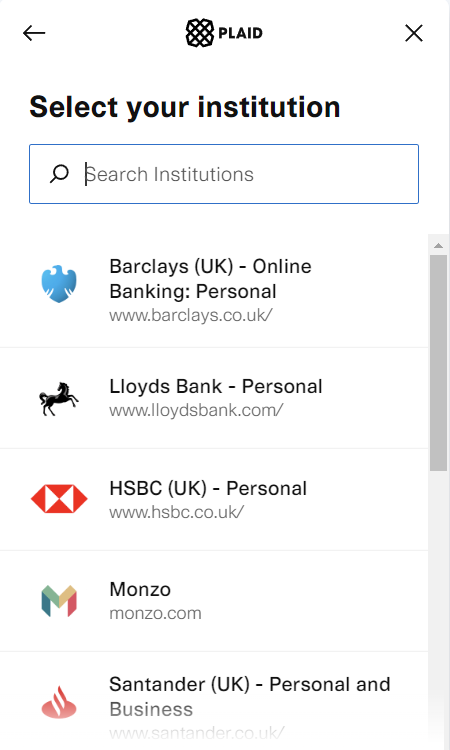 After inputting their credentials to verify their account information, the banking records will be successfully linked to Audit Sight!